Increase Attendance at Your Next Event
Hire an industry proven professional for your next convention, seminar or tradeshow.

Why a PROOF Speaker?
Since 1972 PROOF Management presenters have taught at thousands of seminars, conventions, tradeshows, and meetings. [Our speakers and topics are varied enabling us to offer speakers to fit most topics and budgets.] Our style is informative, industry specific and entertaining. We can present a 30 minute keynote or a multi-day management program.
Lead Speaker - Monroe Porter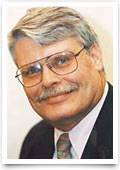 Monroe Porter spoke at his first industry convention at the age of 23, thirty years later he is still in high demand. He has spoken live to over 250,000 people in the United States, Canada, Australia, New Zealand and England. His realistic financial, people and sales topics make him a convention favorite.
His ability to offer multiple topics in a given day also gives sponsoring organizations more bang for their buck. Monroe's goal is pretty simple, to help people. The following unsolicited email recently came in from a former seminar attendee…
It has been now some 12 years since your last workshop in Melbourne. I had a period of 6 years of sustained growth with massive results. AWESOME. It has helped me to clear my debts and have constant cash flow in the bank. I want you to know that you had a profound influence in my life even if it was for a short period of time. As of lately I started enjoying my life more and more by taking holidays that I could not afford before. Needless to say that i am winding down chasing sunsets. We -my wife and i -are now go on different parts of the world. I hope to catch up with you when we visit U.S.A.

Your disciple: CON C. Melbourne, Australia.
---
Topics and Outlines
PROOF convention and seminar topics focus on current business issues and skills. The following provides info on many of the topics we offer.
These documents require Adobe PDF Reader 5 or later.
National and State Conventions
PROOF speakers have spoken at hundreds of state, national and international conventions.
Corporate Business and Sales Meeting
PROOF Management Speakers can provide sales training at your next meeting. Our speakers focus on realistic sales skills audiences can put to immediate use. For the construction/contractor industry, PROOF speakers can offer industry insights and information from market identity to product introductions.
Supervisory and
Middle Management Training
PROOF Management has specialists who work with all levels of supervisors and managers. From the you "can't tell me anything" hard core foreman to the sophisticated "technocrat" engineering manager, we have appropriate messages and speakers.
Local Seminars
Whether it is a local association or a distributor trying to help their customers, we have hard hitting, realistic programs. We understand contactors, distributors and business needs. We can turn your next event into a leading edge information explosion.
Topics and Outlines
PROOF convention and seminar topics focus on current business issues and skills in the areas of sales, marketing, financial, people management, customer service and business strategy.