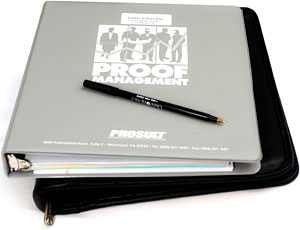 PROSULT Insider Benefits
~ Right From The Start
From the day you join PROSULT, the benefits start. First is a comprehensive, confidential analysis of your business made by PROOF Management. This benchmarking system covers Financial, Sales & Marketing and People Management. PROOF Management has invested thousands of dollars in an on line benchmarking system that allows you to instantly compare your cost to other contractors. From phone cost to wages, instant comparisons are at your finger tips.
Need a trusted answer from an industry peer?
You can immediately access an exclusive bulletin board and blog that has 9 years of accumulated confidential data. Need an answer to a technical or business question, type it on the board and within hours your peers will provide answers.
Open & Closed Markets
PROSULT Groups are restricted geographically to ONE Participant per "immediate trade/market area." This creates Open and Closed Markets. We currently have over 180 PROSULT Insiders scattered across North America. We also have hundreds of contractors located in these Closed Markets, waiting for their opportunity to join.
An Invitation
Currently, PROSULT Networking Groups for painting, roofing and landscaping contractors are accepting additional Insiders in Open Markets. These Openings can change quickly as ONLY ONE PROSULT Insider is accepted per Market. Some large market areas can have more than ONE Participant if they do not conflict with one another.
If there's an opening in your city to become a PROSULT Insider... jump on it. Three people from my market were at a seminar and two wanted to join. My competitor is now out of business and I have grown sales and profits over 300%.

Steve U. Caldwell, ID