PROSULT Facts
The average PROSULT Insider improves their personal and business income by 73% every 4 years.
The majority of all PROSULT Insiders are 'lifers'.
The average Insider renews PROSULT for more than 8 years.
Since 1991 less than three hundred contractors have been selected to become PROSULT Insiders.
The PROSULT system works with honest, open accountability. Peer respect and concern ensures you will succeed.
NO competitors allowed! We allow ONLY ONE contractor per immediate/trade market area to become an Insider. Openings don't last long, call today and change your life.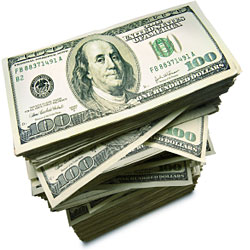 More Than Money
Although the financial gains are impressive, PROSULT is about much more than money. PROSULT is about not being alone and having other people on your side. People join PROSULT to make more money, they stay because of the on-going connections and quality of life PROSULT helps business owners maintain. Where can you, as a 300k a year contractor, find a 10m contractor who will help you one-on-one? Where can you find people who understand what it is like to build a business and manage those challenges?
After I called PROSULT I was convinced I had to give it a try. It was, and still is the best business decision I ever made

Ovid F. Middletown, NY
The PROSULT experience is primarily driven by your individual needs. Whether you need to improve the efficiency of your organization, the sales and marketing of your company, or have worries about the future, participation in a Group of diverse PROSULT Insiders provides access to information and other unique opportunities that are simply not available elsewhere.